Pacific Avenue Media is full-service email monetization company founded by email marketing and technology veterans. In addition to maintaining and monetizing its own double opt-in email database, Pacific Avenue Media leverages its proprietary email monetization platform in providing partners, such as web publishers, email list owners and database list managers, with a suite of tools that allows those partners to reach maximum returns from their email marketing initiatives. The platform, PAM Dash, is the is the first and only email monetization platform to combine real time interaction data with content marketing specifically created for email that targets a user's interests at the exact moment they interact with an email.
Pacific Avenue Media puts each partner that would like to leverage PAM Dash through an extensive verification process. Additionally, only partners with verified opt-in email databases that also follow strict compliance rules and laws may leverage the platform.
Meet Our Management Team: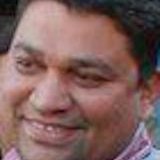 Deepak Kumar is the CTO at Pacific Avenue Media and has an extensive background in Digital Media. He is a technology-driven entrepreneur with significant experience in designing and developing online marketing platforms with particular emphasis on email marketing and communication. Personal tidbit: Deepak moved to the United States in the spring of 2016 so when he isn't working he likes to travel the US. He is an avid reader and loves cricket.